Links




This is my blogchalk:
Australia, Queensland, Brisbane, English, Female, 26-30.
Blogroll
-------------
Recipes
Archives
free website stats
Thursday, March 04, 2004
Food Glorious Food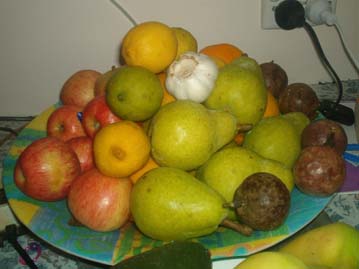 This is what our fruit bowl looks like after we receive our weekly f&v box. Great isn't it! It is all gone by the end of the week though.
Some pizzas we made recently. One was meat, pineapple and capsicum, the other being capsicum, tomato, mushroom and possibly other stuff but I cannot remember it at the moment..
Night night, enjoy drooling.